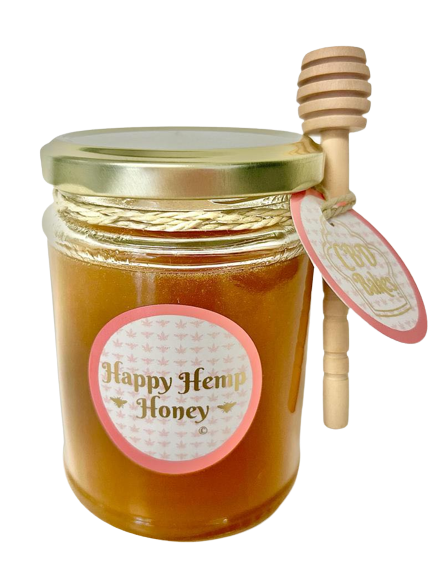 Happy Hemp Honey ? straight from the Hive to the jar.
Our honey is made by Bees fed on the finest organic hemp in the lush open fields of Ireland. To add an extra special touch we have combined our hemp fed honey with organic lime fed honey. This unique bespoke recipe is packed with endless natural benefits and is guaranteed to be the most delicious honey you've ever tasted. Our honey isn't heated or filtered to ensure all natural goodness is preserved.
Please be aware that as this is REAL honey the amount we are going to be able to produce will be limited. 
We are hoping to be able to make another two batches from the honey we have left but then that will be it until June next year when the Bees ? produce again for us ?