Happy Hemp Canna Butter Strength Two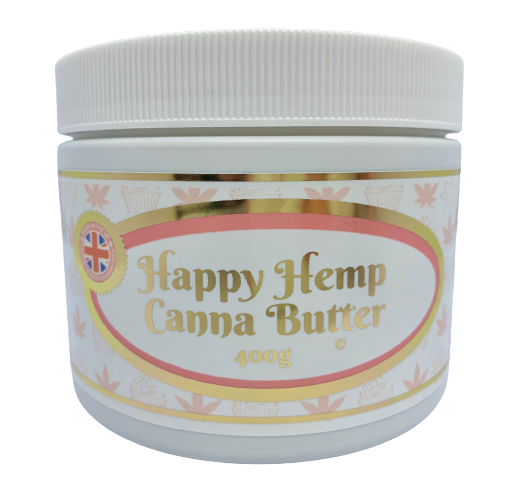 Happy Hemp Canna Butter Strength Two
All products are below 0.01% THC content.
This completely natural organic Hemp Infused Canna Butter, is at the heart of every single product we make, and we believe it to be truly wonderful.
Happy Hemp Canna Butter is rich in Naturally Occurring Cannabinoids and it is the only product of its kind on the market. It is made completely, 100% from Natural & Organic Ingredients. Nothing is added or taken away, No preservatives or Chemicals just all the benefits of whole hemp goodness.
Happy Hemp Canna Butter is extremely versatile and allows you to very easily incorporate natural occurring cannabinoids into your everyday diet without changing anything other than the oil you cook with.
CBD Bakes 100% Natural Organic Happy Hemp Canna Butter is so very versatile that it can be used in so many different ways; Roast, Bake, Fry, Sauté, Rub, Dip, Spread, Drizzle, Sear, & Baste any food of your choice.
Happy Hemp Canna Butter gives you the opportunity to naturally & organically increase your weekly intake of Naturally Occurring Cannabinoids without any nasty over powering tastes & smells, without nasty tasting tinctures, & without taking any pills. You don't even have to change the food you eat, it really is very simple & extremely versatile.
Happy Hemp Canna Butter comes in three different strengths, to suit everyones pallet. Strength 1 is our lowest infusion with Strength 3 being the strongest infusion.